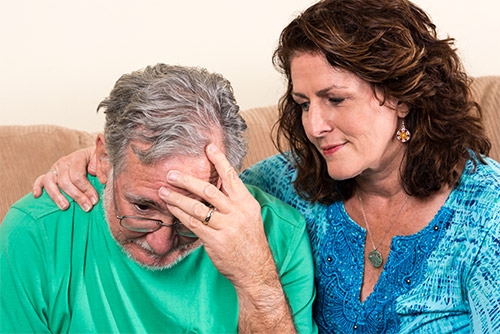 Death is inevitable, and with it comes the burden of making the right funeral arrangements that adhere to Jewish funeral traditions. Recognizing this inevitability is the best way to prepare and plan for your own or your loved one's interment rites. At Weinstein Chapels, we can walk you through everything you need to know and do when death is imminent, so you can be fully prepared when the time comes.
Perhaps an ailing loved one made arrangements with us years ago or you simply don't know where and how to start pre-planning for burial and making funeral arrangements. A simple phone call is all it takes to ease all the worry and anxiety that a nearing death might be causing. We will compassionately explain each step of the upcoming process and discuss with you all the details you may want and need to know about the arrangements. From your traditional preferences to funeral costs and other fine points that need to be sorted out to finalize the preparations, we will carefully provide you the right guidance as you make funeral plans.
Jewish funeral traditions dictate that burial must take place as soon as possible after death, preserving the body's natural state before it returns to earth. However, modern life doesn't always allow such immediacy. For instance, you may have family members living far away, needing to travel long distances to pay their respects and attend the funeral. The rabbi or person you wish to officiate the service may be unavailable. Participating cemeteries could have limitations that impact scheduling, too. These are only some instances when a later interment might be more practical.
Weinstein Chapels can help you with all funeral arrangement details, including but not limited to:
Clergy arrangements – We will serve as a liaison between all parties and entities involved, whether you want to get your family rabbi or engage someone else to lead the funeral service.
Cemetery arrangements – We will secure all necessary permits and documentation required, whether you personally hold the deed to the cemetery plots or are a member of a lodge, society, or organization.
Tahara and Shomer arrangements – Members of the Chevra Kadisha (Jewish burial society) will prepare your deceased for proper Jewish burial. As part of the holy society, their job is to make sure that the body is shown proper respect while being ritually cleansed and shrouded.
Military Honor arrangements – We will make arrangements to have an honor guard detail at your loved one's graveside as a beautiful tribute to their service in the military. In order to do so, we must have copies of the Veteran's discharge papers.