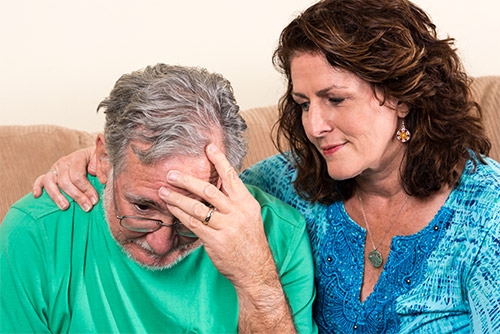 Perhaps your loved one made arrangements with us years ago…but now, what do you do?  Or, chances are they didn't – and you have no clue what to do when the time comes? Either way, one phone call to us can help alleviate a lot of the anxiety you might be feeling. We will explain step by step what the upcoming process entails, provide you with all the costs and details, while at the same time, gathering information from you as well.
While Jewish tradition requires that burial take place as soon as practical following death, we understand that modern life doesn't always allow for this—family members from outside the area may need to travel to attend the funeral, your rabbi or the person you want to lead the service may not be available, and participating cemeteries may have limitations that impact scheduling.
Here are just a few of the details that we take care of for you:
Clergy – whether you use your own family rabbi or need us to engage someone for you; we act as the liaison between all the entities involved.
Cemetery – whether you personally have the deed to your cemetery plots or you are a part of a society, lodge or organization, we will secure all the necessary permits and affidavits required on your behalf.
Tahara and Shomer – The Chevra Kadisha is a Jewish burial society consisting of volunteers, men and women, who prepare the deceased for proper Jewish burial. Their job is to ensure that the body of the deceased is shown proper respect, ritually cleansed and shrouded.
Military Honors – if your loved one served in the military, having an honor guard detail at the gravesite is a beautiful and memorable tribute.