Preplanning a funeral for yourself is always hard and most avoid doing it. Having all the details arranged will be a small gift to your family during their sorrow.
Why Preplan?
Communicates your wishes
Eliminates guesswork for your family
Reduces stress for your friends and family at an already emotional time
Relieves your loved ones of the financial responsibility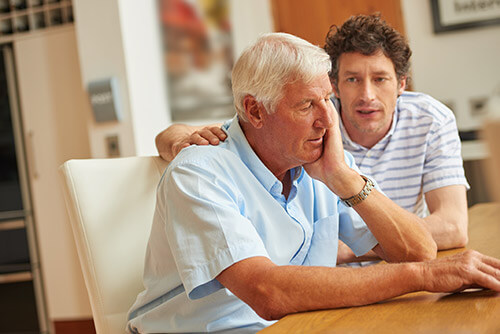 One of the great advantages of preplanning is that it provides an opportunity to shop around and compare the services and prices of different funeral chapels. Many times, families gathering information on funeral costs make a decision because of low price.  While it is very important to stay within a predetermined budget, it is also important to completely understand exactly which services are offered and which you really want.  Always compare the bottom line and find out what is included and what is not.  In making this decision, be sure to consider the trustworthiness of the funeral home, the qualities of the facilities, and the quality of the staff.  You might receive a much more satisfying experience for only a few dollars more.  It is not uncommon for people to "call around" to many funeral homes, asking about prices.  But a funeral is a serious, important event, and sometimes price isn't the most important consideration.  Do your shopping in person as well.  You should see the facilities and meet the people who will be making arrangements for your loved one.  When you visit a funeral home in person, and meet the staff face-to-face, you will be more comfortable, and more secure in your decisions.
The funeral directors at Weinstein Family Services will assist you in preplanning and in making such comparisons. We believe that those who do so, will quickly appreciate the advantages of dealing with an independent, exclusively Jewish, family owned funeral home rather than a corporate enterprise.
Setting up a preneed account requires the same attention and detail that is needed if the funeral was to take place tomorrow – without the emotional stress.  We can tailor a plan that's right for you to fit your financial budget.
The Fine Print
Your monies are placed in FDIC-insured certificates of deposit which provide you, as a consumer, with the combined financial benefit of safe, no risk investments that give you a maximum rate of interest. The interest accrued will offset any rising costs associated with the service and merchandise you have selected. New York State has the strongest consumer laws in the nation, you can be confident that your funeral funds are well protected.
A revocable trust is set up and the funds deposited will be available when they are needed and used as you intended. The account may be cancelled at any time, for any reason and your monies will be returned.
Any person applying for Medicaid can set aside funds for the sole purpose of paying their funeral expenses as part of the spend-down process to Medicaid eligibility. The funeral funds you set aside will not be counted as part of your financial resources. New York State law requires that these funds be placed in an irrevocable trust, making certain that they will be available when they are needed and used for the sole purpose of your funeral.
Chances are you have more questions and concerns – most people are very uncomfortable talking about death…and yet, death is an inevitable part of our life cycle.  That is where we come in. Our directors will provide you with all the answers to your questions and help guide you through the process.
The point being when the time comes, whether it be 6 months later or 6 years later, all you need to do is place one phone call to us.  It really is that simple.