Funeral pre-planning is something that most people avoid; after all, death can be a daunting prospect to think about. However, death on this earth is an absolute eventuality that everyone must face. Having a funeral proposal arranged down to the very last detail is the kind of gift your grieving family will definitely appreciate and thank you for in a time of great sorrow.
More than this, pre-planning is a great way for you to communicate your wishes and make sure that everything in your funeral and memorial service is exactly how you want it to be. It eliminates the guesswork for the people you left behind and alleviates the stress that making funeral arrangements may bring during an already emotionally-heightened time. Even more importantly, it relieves your loved ones of the stressful financial responsibility of paying for your funeral services.
A great advantage to pre-planning a funeral is the opportunity and greater freedom to shop around and compare prices and services of different funeral homes and chapels offering death care packages. Most of the time, a sudden death forces family to make decisions solely based on pricing, only to end up with subpar services. While having and staying within a preset budget is practical and important, it also pays to have a complete understanding of what kind of services you are getting for a certain price, and which type of service you truly want and/or need.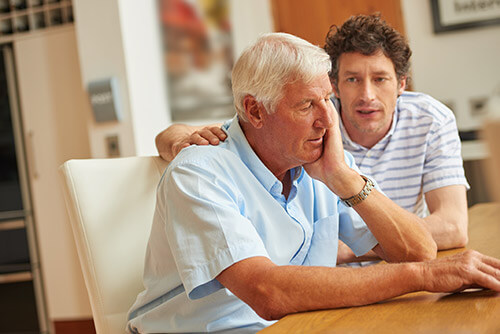 Planning in advance gives you plenty of time to do research and make thorough comparisons of the services available to you. When making a decision, always remember to compare bottom lines. Keep in mind what's included in each package and how much certain "extras" will cost you. Check on the funeral home's reliability, trustworthiness, and overall track record, as well as the quality of their facilities and their customer service. You want a funeral home that treats you like family and will be there for your loved ones when you can no longer do so. In many cases, you can have a much more satisfying experience for only a few hundred dollars more.
Funerals are important, sacred events. While price is a crucial aspect to consider, it isn't always the most critical consideration especially if you want to preserve the sanctity of the ritual. Take time to visit us in person so you can see the funeral home's facilities and meet our team. This is also a great way to get a feel for the quality of the service you are paying for. Drop by Weinstein Chapels in person so you can get to know us better meet us face-to-face. This way, you can be more secure and confident in your decision to trust us.
Our funeral directors are highly skilled and knowledgeable in giving you assistance in your pre-planning journey and making comparisons against similar packages in the market. Doing so will help you see and appreciate the advantages of an exclusively Jewish, independent, and family-owned and operated funeral chapel that a corporate enterprise cannot provide.
A pre-planned funeral service relieves your family of the emotional stress that comes with arranging everything while mourning your passing. What's more, you get a funeral plan that is tailored to your preferences and fits right into your budget.
The Fine Print
When you trust Weinstein Chapels with your pre-planned funeral arrangements, your monies are automatically placed in FDIC-insured certificates of deposit. This provides you (as the client) the benefits of a safe, no-risk investment on top of a maximum rate of interest. The interest accrued by your investment will offset any rising cost associated with all the services and merchandise you have selected. With the NY State having the strongest consumer laws in the US, you can be confident that your funeral funds are safe and well protected.
A revocable trust is set up for depositing funds, which will be available and ready when they are needed for use as you had intended. Accounts may also be cancelled at any time and for any reason, with your monies sure to be returned.
An individual applying for Medicaid may also set aside funds for the purpose of paying for their funeral expenses. This funeral fund will not be counted as part of your financial resources. NY State Law dictates that these funds be placed in an irrevocable trust to make sure that they are available when needed and will only be used for the sole purpose of your funeral.
Should you have more questions and concerns—and you probably do—don't hesitate to contact us or schedule a visit so we can discuss your pre-planning options. Our funeral directors will be more than happy to provide you with the answers you need and guide you through the entire process.