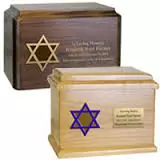 What is involved in the cremation process?
Similar to a ground burial, the funeral director will first secure a signed death certificate from either the attending physician or county medical examiner.  Where applicable, medical authorities must approve a cremation clearance and civil authorities will issue all required permits.  In addition, necessary authorizations to cremate must be obtained from the next of kin or authorizing person and no objections to the cremation can be raised. The cremation then takes place and the cremated remains are returned in the designated container or urn selected for final disposition.
Are special cremation containers and caskets available?
The funeral home offers suitable alternative containers or caskets, to meet each family's needs.
When can a service, involving cremation, be handled?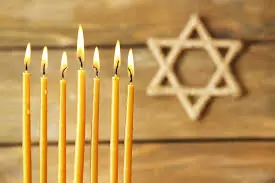 Services are held at the discretion of the family.  Many choose to have a traditional service first, followed by the cremation.  A family may also choose to have a memorial service with or without the cremated remains or urn present in the chapel.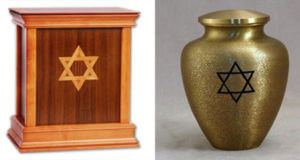 What happens to the cremated remains?
There are many options to consider with a cremation. A family can choose to bury the cremains in a cemetery, store and display them at home in an urn or scatter them in a place special to the deceased. It is advisable to check local restrictions on scattering cremains on public property and obtain permission for private property.
With a Direct Cremation the body is cremated immediately following the death, without a funeral service beforehand. If you are interested in a direct cremation, but want to have a formal service as well, that service is referred to as a Memorial Service, and can be held at a later date.  If you want to have a service before the cremation, you will not be planning a direct cremation, but rather a "traditional" cremation.